← Back to artists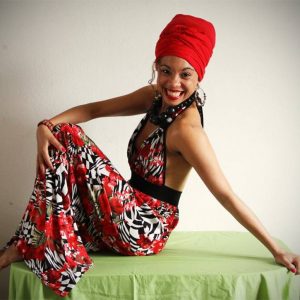 Diana Rodriguez Garcia was born in the city of Santiago de Cuba. She studied at the School of Dance Art's, both modern and contemporary dances. She graduated as a teacher and a dancer of Cuban folk dances. She was a student in the company for modern dances, and also a member of Dance Theatre of the Caribbean. Then she moved to the Folk Ballet Company, where she reached the level of first soloist.
She was a winner of the national competition in casino dancing in Cuba, or Cuban-style salsa in couples, as well as at the festivals of son, and also on other various events that organized a competition in casino de rueda and competitions for couples. She has got these awards as a member of Casino.com.
She says about herself, that she loves to dance and to learn always something new, as she believes that a real professional is not who is satisfied with the achievements, but who seeks each day the way to overcome them.