← Back to artists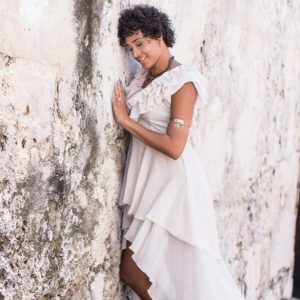 Yuliet Estrada Linares was born and raised in Havana, where the dance has been a big part of her life since she was a child. She developed herself further as a dancer through her dance education from Conjunto Folclorico de la Universidad de La Habana. Since she completed her studies as a dancer, she has performed with shows and lined up for competitions both nationally and internationally, like in 2007 was the first place in the 1er Festival Internacional de Bailes Populares y de Salón, in Havana.
In 2008 Yuliet moved to Oslo in Norway. She has worked as a dancer and choreographer for Danseglede until 2013, and now is part of the team of Salsa Kompaniet dance school, one of the largest dance schools in salsa in the city. Also been part of the dance organization Salsanor, now for many years.She has also successfully participated as a dancer and instructor at many national and international festivals.
Yuliet is an incredibly talented show dancer who masters many different styles. She is a beautiful and stylish dancer, always a pleasure to experience at the dance floor. With her great sense of humor and her always high level of energy, she is also a very popular instructor. She is a very popular teacher at festivals around the world, both among the participants but also among her colleagues, because she is always in a good mood and knows how to spread happiness wherever she is. Teaching the classes her focus is on rhythm, technique and the joy of dancing and specializing in teaching Salsa, Reggaeton, Son, Rumba and Afro Cuban.