Online Edition, May, 23-24. 2020.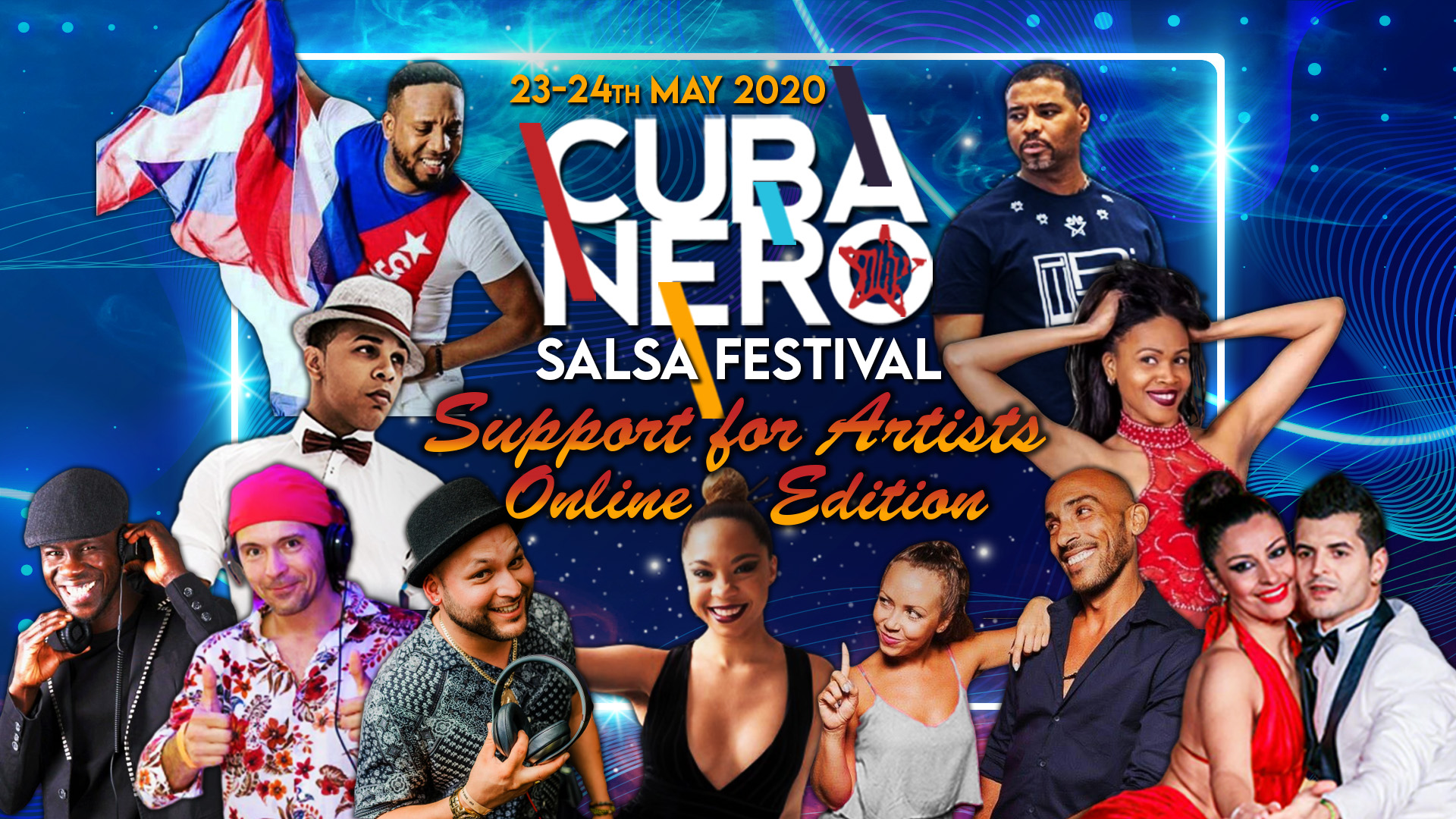 Even though we have, like all the other organizers, suffered financial losses preparing this year's edition, and we are grateful for all the support and kind words we've received from you, we have joined forces with some of the main Cubanero artists to bring you a special Cubanero Online Edition which will take place, as it was initially supposed to, May 23-24. 2020. with the main goal being the SUPPORT FOR ARTISTS who are also going through tough times in this period and without whom there would also be no festivals, parties, and concerts that we enjoy so much!
Therefore, we have created a platform through which you can watch and participate in ONLINE CLASSES and DJ SETS brought to you by our main artists:
OSMANI SEGURA
PEDRO Y GUISY
DIANA RODRIGEZ
OSBANIS Y ANNETA
LEONARDO MOYA
YENI MOLINETE
REYNALDO SALAZAR
DJ LEO D CUBA
DJ ASSANE KANE

DJ INDIO
All you need to do is support the artists by paying the MINIMUM OF 10 EUROS, OR MORE, if you are able and willing to, in order to receive the ACCESS CODE which you will need to enter online classes and DJ sets. ALL THE MONEY GOES TO THE ARTISTS and will be shared equally.
There it is, there will be CUBANERO after all, a special one for sure!! So, be there, support the artists and share the passion for music and dancing, because we are all family, and if united, we can go through these tough times more easily by having a positive vibe, sharing the same passion and supporting the artists and the entire community!
Facebook event – https://www.facebook.com/events/897780013981649/
Instagram profile – https://www.instagram.com/cubanerosalsa/
Workshop Schedule